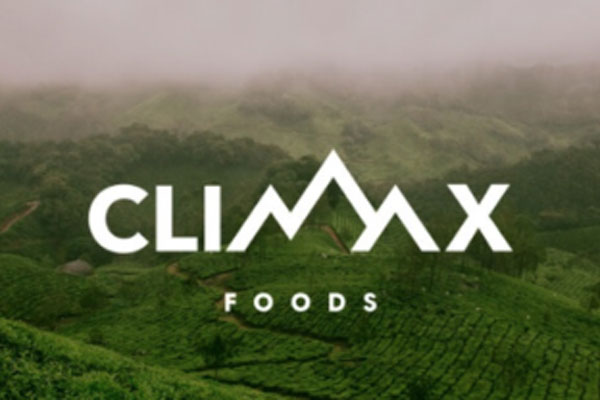 BERKELEY, Calif., March 8, 2023 – Climax Foods Inc., a new, food tech company dedicated to creating superfoods and ingredients that are made from plants yet indistinguishable from and at price parity with their dairy counterparts, today announced the launch of the very first offering in its line of zero-compromise, specialty cheese alternatives.
Food tech company dedicated to creating superfoods
The new, groundbreaking line of cultured and aged, plant-based cheeses includes Climax Blue, the company's landmark offering, as well as soon-to-be-launched brie-, feta- and chevre-style, offering the same indulgence as dairy cheese without the environmental impact.
Climax Blue is rolling out to U.S. foodservice operators in April, and later this year will be available to grocery and specialty retailers. The company and its products have generated excitement from Michelin chefs and, beginning in April, will also be incorporated into menus at top restaurant throughout the U.S., including 3 Star Michelin-rated Atelier Crenn in San Francisco and Celebrity Chef Matthew Kenney's Plant Food + Wine in Venice Beach, Calif., LIORA in Baltimore, and VEG'D in Costa Mesa, Calif. Climax cheeses are expected to hit more Michelin-rated restaurants later this year.
"I am very impressed by Climax Food Inc.'s masterfully crafted specialty cheeses, which are made from plants but indiscernible when compared to the finest dairy-based cheeses," says Chef Dominique Crenn of Atelier Crenn in San Francisco, USA. "We are committed to providing unparalleled quality and flavor in every dish we create and are equally as conscious about our ingredients' impact on the environment. I appreciate that Climax aligns with our values on many levels, and I believe our guests will be delighted by their products. Climax Blue is one of my favorites, it is soft, buttery and surprisingly rich—beyond imagination for a vegan cheese."
Matthew Kenney, celebrity chef, entrepreneur, author, and educator specializing in plant-based cuisine, adds, "Climax Foods Inc. represents what I have been waiting for after 20 years as a plant-based chef. The impact of incredible tasting with addictive textural characteristics, which are uncompromising and satiating foods, made solely from plants, cannot be over-emphasized in the future of consumerism. Not only are these alternatives to traditional dairy products critical to the wellbeing of the environment, health, and food security. Ultimately, these products are superior to dairy in terms of taste, texture flavor and Integrity."
Oliver Zahn founded Climax after spending more than a decade as a science leader. Born and raised in Bavaria, Germany, with a fond appreciation for its animal agricultural roots, he did his doctoral studies at Harvard and later led UC Berkeley's Center for Cosmological Physics alongside two Nobel Laureates. After years of studying the intricacies of space and time, Zahn's desire to drive positive global change inspired his career in data science and as a thought leader at Google and SpaceX before starting Climax. Zahn explains that Climax uses a new, more efficient way to harness the full potential of plants and transform them into an equally craveable version of the foods people love—while being more nutritious, affordable, and environmentally friendly.