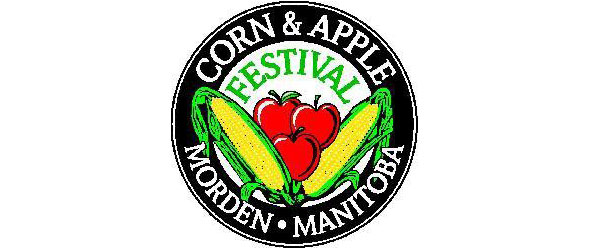 Feast on these delicious Canadian Food Festivals in 2013
Feast! Tofino, BC
it may be raining out there on the dock but that doesn't stop hardy Toficians from eating al fresco at the spring Feast!
Under one tent, visiting chef Michael Noble is shucking oysters that have just been plucked from the sea, while under another craft brewer Chris Neufeld is pouring his Tuff Session Ale. It's a three week celebration of boat to table cooking in May. Loads of 'dine and stay' deals too.
Morden Corn and Apple Festival, Manitoba
In 1925 the area around Morden in southern Manitoba was designated the 'corn and apple belt' and since 1967 they've been celebrating with a big summer festival. NOt only do they have corn thats given away specially grown for the event, it's  husked on the street using a vintage machine and cooked in water heated by an antique steam engine. It all happens in the fourth week of August along with free hot buttered corn and cold apple cider (yes, its free) , there's art, parades, old time dances and vintage rock and roll and a big farmers market
JerkFest, Toronto
In multicultural Toronto, JerkFest is a  two day celebration in August of spicy marinated meats, all grilled to a reggae beat. Think Jamacan  dance hall deejays and folk singers, jerk pork and lamb, and spicy chicken drumsticks from 20 plus jerk vendors, all washed down with bottles of icy jamaican beer. It's a summer tradition in the city and a  way for food lovers to learn more about this iconic grilled foor, and try other island specialities like conch chowder and  curried goat.
PEI International Shellfish Festival
Celebrity Chefs, competitive shuckers and seafood lovers gather fro this four day food event in September, dedicated to Maritime Shellfish. Whether you want  your fill of briny Malpeque Oysters, a feed of fat PEI mussels steamed in a local beer or a feast of fresh lobster and island potatoes, hit the big tents in Charlottetown. Watch the cooking demonstrations and wild oyster shucking competitions  and kick up your heels – its a festive atmosphere of rousing East Coast music at Canada's biggest kitchen party.
Clayoquot Oyster Festival
The Mermaids Ball is definitely the highlight of the Tofino social season – a themed costume party where prizes are awarded for the most creative oyster slurper (one year the winner slurped from the bare belly of his date) But there is more to this November event . Hop on a boat with an oyster farmer to speed out to calm cove where oysters grow along ropes suspended in the  sea. Top the weekend off with a gala where a dozen local chefs strut their oyster  stuff.
Eat! Vancouver
THis is Vancouver's BIG food and Cooking Festival – attracting celebrity chefs who cook on the big Food Network stage and hundreds of exhibits from Canadian restaurants, food and wine producers, authors and retailers. Its a three day foodie extravaganza where you can learn, taste, shop and rub shoulders with the glitterati of the food world. its big -in BC Place Stadium – and tasty, whether you're nibbling at the Bite of Vancouver booths or tasting local wines and artisan beers with the makers.
Other delicious events :
Roots, Rants and Roars in Newfoundland,
Carrot Fest, Bradford, Ontario
Similkameen Sizzle Pepper FEstival, British COlumbia
Great White North Pumpkin FEstival, Alberta