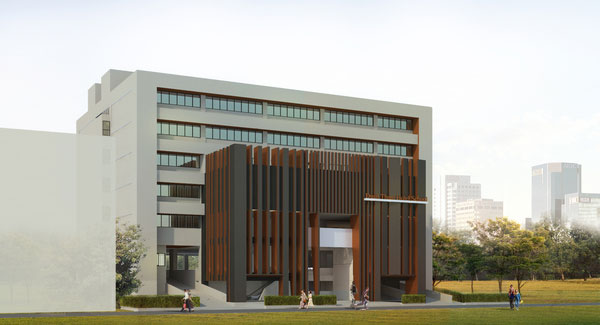 Hotel School – Dusit International's pioneering Education division, responsible for Thailand's first hospitality school, Dusit Thani College, and a first-of-its-kind joint venture with Le Cordon Bleu Dusit Culinary School, announces another first for the local hospitality education field.
Dusit Thani Hotel School
In late 2015, Dusit will launch the new Dusit Thani Hotel School, Thailand's first hospitality school based on ASEAN Common Competency Standards for Tourism Professionals. The school will offer a complete curriculum at both certificate and diploma levels, covering all areas of hotel operations. It will be operated separately from Dusit Thani College where those wishing to further their studies may transfer their credits to enroll in the college's Bachelor and Master Degree programs. Additionally, credits from the Dusit Thani Hotel School are transferable to higher education institutions throughout the country.
The Dusit Thani Hotel School will be located in central Bangkok and offer up to 1,300 students 7,000 square metres of learning space, including: 9 classrooms, 2 language laboratories, 2 IT laboratories with the latest industry software programs, 3 demonstration kitchens, 3 practical kitchens, and mock-up rooms of key hotel areas, such as front office, housekeeping, restaurant, and bar.
The school's curriculum has been designed with different entry and exit points, allowing for a flexible programme students can tailor to suit their professional goals. No matter which path they choose, they will acquire the necessary theoretical and practical knowledge to enter the hospitality field upon graduation anywhere in the ASEAN economic community.
"Developing and nurturing homegrown hospitality talent is crucial for our tourism industry," shares Dusit International Managing Director and CEO, Khun Chanin Donavanik. "Dusit Thani Hotel School's focus on sound theoretical instruction, on-the-job training and communication skills will allow more young people the opportunity to have a career in hospitality and make a lasting, positive contribution to the industry as a whole."