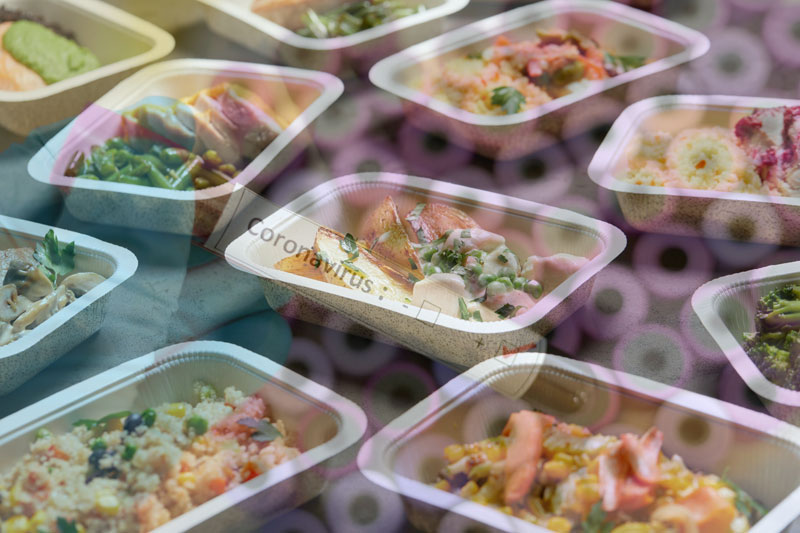 Safe Takeout Experience – By now, we all know that we need to stay inside to stop coronavirus. As restaurants and cafes close due to state-mandated guidelines, they've turned to takeout and delivery orders to sustain their livelihoods. If you want to support your local business, you should continue to order from your favorite spots – so long as you're safe!
5 Tips for a Safe Takeout Experience
Use these tips to make sure that your experience keeps everyone healthy.
1. Look for Contact-Free Options
A lot of people like to use services such as Uber Eats and Grubhub to order their meals. If you use one of these companies, make sure to look for contact-free delivery alternatives. After initial regulations started to affect communities, these companies implemented safer methods. For example, Postmates now offers their customers options at the checkout screen.
When you select this choice, your driver should drop off the order by your front door. Then, they'll call or text to let you know that it's there.
2. Write Delivery Instructions
If you can't find a contact-free selection, try to write out delivery instructions. There should be a box where you can tell the driver how to drop off the order. For instance, if there's a gate outside, ask them to leave it there so that they don't need to type out a code. As always, remember to write a straightforward message so that there isn't any confusion.
Feel free to place a cooler outside if you won't be able to grab the order immediately after it's delivered. You don't want to sign a receipt or hand over cash, so try to use an electronic payment method when possible. Remember to tip!
3. Wash Hands and Wear Masks
You should try to order delivery over takeout, but you can still pick up from restaurants safely. When you leave the house, wear a mask and wash your hands. If you can't cover your face, you shouldn't leave the house. Take a bottle of hand sanitizer, too. Maintain your distance from others as you enter and leave the establishment.
When you receive the order, take it inside and set it down. Throw away any bags or packages and open containers and utensils. Then, transfer the meal onto a plate. There isn't any evidence that shows that we can catch COVID-19 from food, so don't worry about that possibility. It's better to be safe than sorry, so discard the container.
Here's the most crucial point – wash your hands with soap and water for at least 20 seconds so that you don't harm yourself. Afterward, you should be ready to eat. You could disinfect the surface wherever you set the order, but that step shouldn't be necessary. Instead, simply enjoy your lunch or dinner.
4. Disinfect Outdoor Surfaces
It's essential to think about your delivery driver's health, too. Once you place an order, head outside with a spray and rag so that you can sanitize your doorbell and doorknob. Make sure to wipe down any surface that you think they'll touch. This way, you'll eliminate any harmful germs and bacteria. Once you grab the order, you can scrub away at those same fixtures.
5. Remember to Tip Drivers
This point doesn't reference safety, but it remains essential. Every food service employee puts themselves at risk to serve and deliver our meals. Therefore, we all need to make an effort to tip our drivers. Whether that amount looks like $5 or $20, it matters! If you choose to use cash, try to sanitize the money beforehand. Put the cash inside an envelope and tape it on your front door.
If you decide to pick up food, make sure to add a tip at the counter.
A Safe Takeout Experience Is Possible
Whether you want to order delivery or takeout, it's crucial to take precautions. Use a few simple tips to make sure you can keep yourself and others safe.
article by Kate Harveston