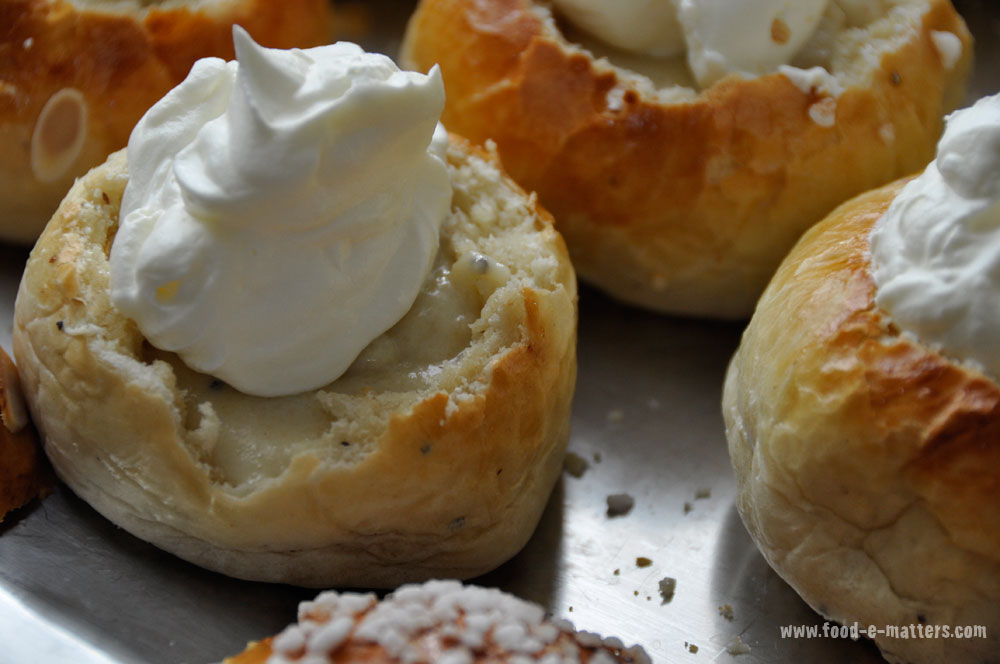 Ready made almond paste is not available in every super market. Marzipan may be easier to find, which is basically the same thing. Almond paste is just slightly more coarse than marzipan.
How to make your own almond paste
It is super easy to make your own almond paste. You only need two ingredients and some water.
If you cannot find ground almond in the supermarket you can buy whole natural almonds. Buy the ones which are already peeled, throw them in a food processor and mix until ground.
The Finnish buns are filled with almond paste around Shrove Tuesday every year. You find the recipe here.
Ingredients
125 g ground almonds
1 dl icing sugar
2-3 tbsp water
Method
Mix all the ingredients until the mixture becomes smooth. You can add more water according to the required consistency.
If you are using whole almonds, once you have made them ground in the food precessor, throw the rest of the ingredients in the processor, mix and there you have it – almond paste! Easy stuff.