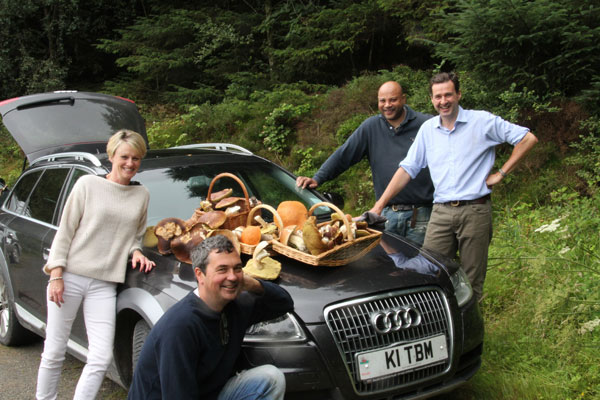 The first wild mushroom haul of 2013 has been unearthed in the woods of mid Wales, and it promises to be a bumper season.
Mid Wales is a mecca for mushrooms of all kinds, and The Metropole Hotel and self-confessed fungi fanatic, Daniel Butler, have teamed up to provide mushroom safaris for guests.
Fungi foragers can look forward to a special treat, as chanterelles, porcini, wood hedgehogs, giant puffballs and parasols are just some of the prized fungi that grow in profusion in the area.
"Porcini, for example, sell for a great deal of money in London delicatessens, but most of the harvest goes to waste, as the vast majority of people are uncertain about which types of fungi to pick, and therefore leave them well alone," explains Justin Baird-Murray, MD of The Metropole.
"With such a fabulous wild harvest on our doorstep, it makes sense to make the most of this natural bonanza. Daniel is a well-known fungi expert and his knowledge is extensive, so participants will have a fun day out and learn a great deal in the process – as well as having the opportunity to eat a some delicious fungi-based dishes."
The day starts off with a three-hour foray, followed by a three -course lunch at a beautifully converted traditional Welsh longhouse. The two savoury courses will be mushroom-based.
Daniel will provide tips on cooking fungi and drying them for future use.
Participants can take their haul home with them.
Fungi foray packages: 2 adults, staying two nights with dinner, B&B and mushroom safari costs £298.
Next forays take place:
September 28 & 29.
October 5 & 6.
Tweet