African Volcano: the hottest team in football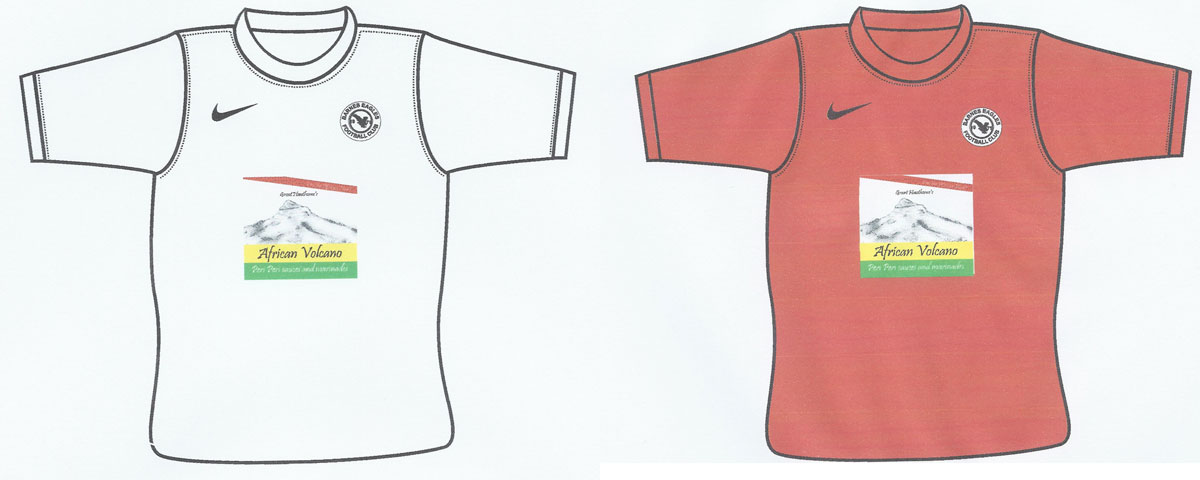 Master chef's peri peri brand sponsors Barnes Eagles U16 for Youth World Cup in Gothenburg
Barnes Eagles under 16's entry into the Youth World Cup has been given an added boost of African Volcano, who sponsored their away shirts for the tournament which kicks off on 14th July 2013.
Says Hawthorne: "I am delighted that this young team have chosen us to sponsor their away shirts for the Youth World Cup."
"Their form this past season has been truly phenomenal and I think they will do everyone proud in the tournament,"
Peter Bain, the head coach of Barnes Eagles U16's says: "Delighted to be teaming up with African Volcano. Together we are hot stuff!"
He says, as a chef you're constantly refining and engineering the delivery of the product to the satisfaction of the guest. You have your formulas and when you use a winning formula, it results in consistency.
"Peri Peri is not just about chicken," says Hawthorne, "It can be used to enhance and complement prawns, pork, beef and vegetables – just about anything. The range has been registered with The Vegan Society, which is great for those who prefer alternatives. I'm always on the lookout for new recipes and ideas to Tweet and publish on the website."
"I publish my recipes that incorporate both the sauce and marinade so that people can experiment with them at home."
A donation of 30 pence from every bottle sold supports the initiatives of Habitat for Humanity's Youth Build project in Cape Town.
Hawthorne's African Volcano stall at the Maltby Street food market in Bermondsey, London, every Saturday is a hit among foodies who can try a variety of peri peri-infused dishes like chicken prego rolls on homemade Portuguese bread, slow-roasted pulled pork on a peri peri bap and giant flame-grilled tiger prawns.
He says a milder and extra hot version of both the sauce and marinade are in the pipeline.
Tweet