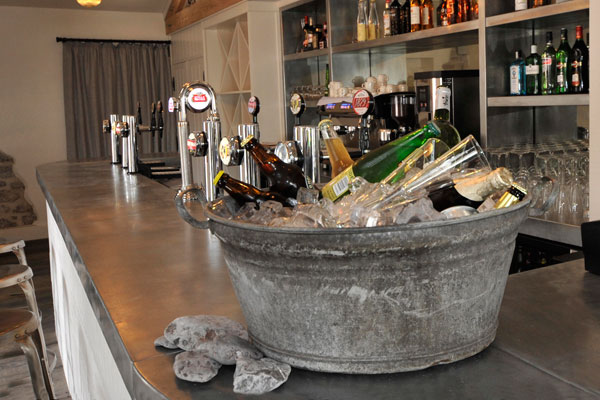 The Coalhouse will be staging a New Year extravaganza with a celebratory five-course feast followed by fireworks on the beach.
The Coalhouse opened earlier this year, and has earned praise for its fabulous beachfront location and fine food.
Much of the produce comes from the Penrice Estate, just half a mile away, and the fish is freshly caught and delivered to the door daily.
Head chef, Ian Bennett,  who has also worked for the Roux brothers and renowned local chef and broadcaster, Colin Pressdee, will be conjuring up this delicious end of year banquet.
"Not only is it the end of 2013, it's the end of our first year in business, so we wanted to create a memorable experience for all our guests, many of whom have visited us throughout the year."
"We will round off the evening with a firework display, which will be fun given our beachfront setting."
New Year's Eve dishes at The Coalhouse include:
Canapes
Foie Gras, quince, salted grape, Sauternes, and pain d'epices
Wild Welsh sea bass, Jerusalem artichoke puree and parsley jus
Venison, poached pear, chestnuts, cabbage and Grand Veneur sauce
Passion fruit souffle
Tweet