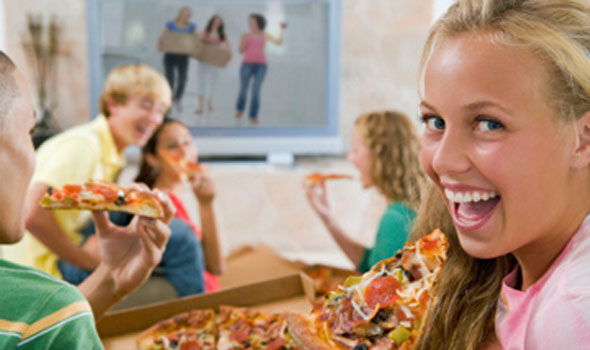 Domino's Pizza, the pizza delivery expert, has teamed up with Lionsgate UK, the leading independent filmed entertainment studio, to become the first UK company to deliver movies alongside pizza with its brand new Domino's Pizza Box Office service.
Customers can now order their favourite pizza and a whole host of popular films all online via Domino's website. Simply choose from a range of pizza and movie deals and confirm the order to receive a code to begin the film download. The movies are then streamed direct through a PC/MAC, mobile and tablet.
Domino's Pizza Box Office features the latest films for streaming rental at the same time as they are released for hire on DVD, meaning you can watch films weeks before they are available on other subscription services. Top flicks for all ages from Domino's Pizza Box Office include the smash hit The Hunger Games and What to Expect When You're Expecting, as well as classics such as Scream and Dirty Dancing. Films will be continually added to Domino's service.
Simon Wallis, sales and marketing director for Domino's, said: "Everyone knows that pizza and film are a match made in heaven and with our new Domino's Pizza Box Office, there are even more good reasons to stay in and watch a great movie while you enjoy a piping hot pizza. We pride ourselves on offering a vast choice when it comes to pizza and the same is true of Domino's Pizza Box Office – whether you're into action, horror or rom coms, there's something for every pizza eating occasion. With us now delivering both the pizza and the movie, there's never been a better recipe for a top night in!"
Guy Avshalom, COO, Lionsgate UK, commented: "We are delighted to be working with Domino's on this innovative new service and look forward to bringing our new releases and cult classics to pizza eaters in their homes across the country."