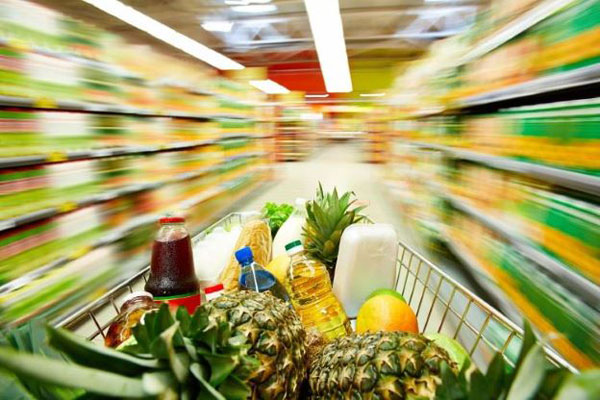 Dublin Food Academy Start, a new programme aimed at supporting and nurturing start-up food entrepreneurs, gets under way on February 7th. The pioneering initiative will help Irish entrepreneurs get their local produce onto national and international supermarket shelves.
Opportunity for food companies
Organised by the four Dublin County and City Enterprise Boards with the support of Bord Bia and SuperValu, the programme is a unique opportunity for food companies to progress from the initial start-up phases through to future planning; with a view to building sustainable businesses. The combination of expertise available to the participants of the Food Academy will enable them to identify and exploit market opportunities.
Culinary entrepreneurs participating in the Food Academy Start programme include: Raman Patel from Patel's Food Company, a new family-run business producing authentic Indian food; Suzanne Lynch and Catherine Buggy from Boutique Bake, with award-winning cakes and bread mixes; John Price and Ciaran Farrell from GreenValu producers of high quality wheatgrass; Geraldine Witter of 88 Food Company, which makes a range of chutneys, jams and sauces; and Audrey Gargan from Sushi King Sushi, manufacturer of Japanese and Asian food.
Other food business owners taking part, include: Helen Richardson from Scrum-Diddily-Umptious, designers and manufacturers of cakes, for every occasion; Isolde Johnson and Sarah O Connor from The Cool Bean Company, producing original, smokey and chilli flavoured beans; Felix Ogiehor from Chase Foods, with a new Irish flour range of oat and wheat; and finally, Lisa and Carlo Manselli from Matt's Dream Foods, providers of authentic Neapolitan gluten and wheat free wood-fired pizzas.
The Food Academy consists of a series of intensive workshops and incorporates one-to-one mentoring with key business experts. Crucially, each participant has an opportunity to learn from and get noticed by leading Irish retailer Supervalu. Key industry players such as the hugely successful Keoghs Crisps, will link in with the participants to advise them about how to succeed with a new start-up food business.
Oisin Geoghegan, spokesperson for the Dublin County and City Enterprise Boards, said: "Academy Food Start will showcase innovative concepts produced by Dublin-based entrepreneurs, reflecting their contemporary approach to Irish produce. This new initiative will help Irish entrepreneurs get their local produce onto national and international supermarket shelves. Supported by an impressive collaboration between industry and State agencies, the programme will deliver a unique interactive experience for business owners, which in-turn supports our local economy."
Whilst the forthcoming programme is already full, plans are underway to run a second course in Dublin in the near future