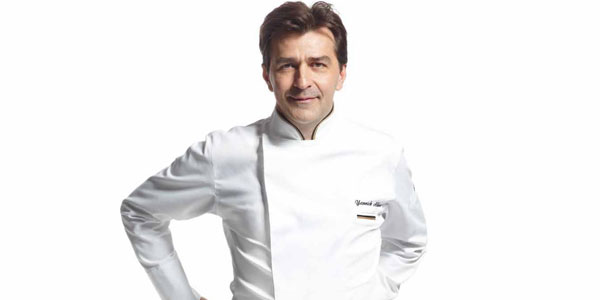 Yannick Alléno is sharing with us, 500 of its recipes, combined into an exceptional book: "Ma Cuisine Française". The book the most emblematic for a whole generation. It is not only a sublime recipe book, but it is also a way to testify on twenty five years of creation that helped him to reach the best chefs of the world.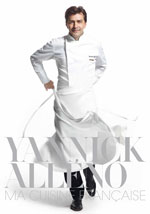 « Ma Cuisine Française » has been launched this December 2013 at 1000 copies with the Laymon edition company. This astonishing book of more than 1200 pages gathers more than 1500 beautiful pictures. The most symbolic pictures are grouped together by theme: canapés, cold starters, hot starters, fish, meat and poultry, cheese, desert and mignardises. Splendid products pages come to punctuate the book and reveal all you should know on various existing varieties.
At the end, a « transmission » section is a treasure for all cooks. Original knacks, given by his masters while learning, are written down. Knacks that chefs pass on only behind the kitchen and that no one will ever find into a book. In exclusivity, the chef are handing them over.
Quarter of a century of savoir faire is condensed into this work of art book. It is a real out of the ordinary book, firstly because of its size and its content but also thanks to the creativity of Yannick Alléno that we can find all along the pages.