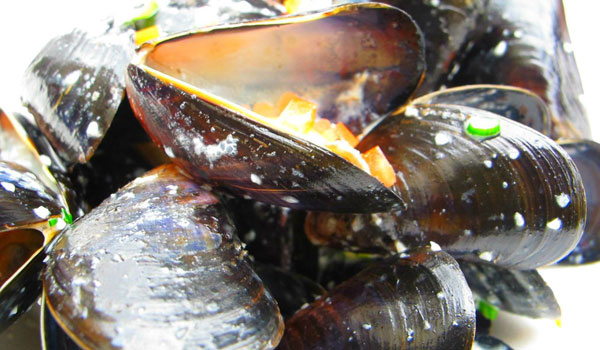 A record number of Irish seafood companies will participate at Seafood Expo Global, the world's largest seafood trade fair, taking place in Brussels this week (May 6th – 8th).
Irish Organic Mussel Soup Shortlisted for International Award
Bord Bia is coordinating the presence of some 21 companies who will showcase their produce to over 25,000 influential buyers and sellers from over 145 countries around the world. The Irish exhibitors represent the full spectrum of species available from Ireland including shellfish, whitefish, pelagic and finfish in a range of formats including live, chilled, canned, frozen and smoked.
In 2013, Irish seafood exports to over 80 markets worldwide were valued at €493 million, an increase of over 30% since 2010. An estimated 65% of Irish seafood exports are sold in EU markets, with France being the main market followed by UK and Spain. Markets outside of the EU are also of vital importance, most notably for Ireland's pelagic fleet which fishes mainly mackerel, herring, blue whiting and boarfish. According to Bord Bia, Nigeria, Cameroon, Russia and China are among the main markets for these species. Last year, exports to Asian markets reached €38 million representing a value increase of 41% on the previous year.
Speaking ahead of the event Aidan Cotter, Chief Executive, Bord Bia commented "It is encouraging to see such a strong Irish presence at the Seafood Expo Global, as international trade events remain a critical business development platform for Irish exporters. The Expo provides an opportunity for Irish companies to identify new customers, meet existing clients, launch new products, learn more about emerging trends and broaden their export reach into new markets. Ireland's seafood exports to international markets were valued at €156 million last year, an increase of 5% on the 2012 figures."
Global Showcase for New Products Three of the Irish exhibitors will use their presence at the Expo to launch new products to a targeted global trade audience. Reputed as Ireland's first organic mussel producer, Kush Organic Seafarms based in Kenmare, Co. Kerry will launch its new organic mussel soup – a unique and innovative product using organic rope mussels from Kenmare Bay. The new product has also been nominated for the Prix d'Elite at this year's exhibition, a prestigious competition that recognises and rewards the best new seafood products of the year developed for the European marketplace. A total of 34 products from around the world will compete for the accolade with the Awards ceremony due to take place on Tuesday evening, May 6th.
Meanwhile, Cork based Good Fish Processing plan to launch its new brand Mr. Good's Fabulous Fish, a range of three simple multi-cook pouch products – Amazin' Cajun Spiced Salmon Supreme, Glorious Garlic & Herb Cod Fillets and Heavenly Zesty Lemon Hake Fillets and Rockabill Seafood, who specialize in live, fresh and frozen seafood products will launch an 'Irish Frozen at Sea Prawn 2kg pack', a growing category in retail and food service. Frozen at Sea Prawn is caught wild by Rockabill's sustainable fishing fleet and is frozen within two hours of catch.
International Promotion Bord Bia's coordinated pavilion at Seafood Expo Global is a key element of its annual seafood programme which is focused on developing new market opportunities for the Irish seafood sector. The programme includes an Irish presence at a number of key seafood trade shows throughout the year including Conxemar in Spain, Biofach in Germany and the Chinese Fisheries Show in Qingdao.