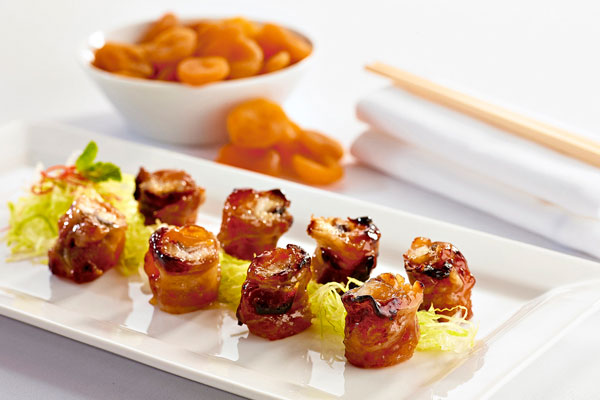 This July and August, Chef Kwai-kai Lo of The Chinese Restaurant of Hyatt Regency Hong Kong, Tsim Sha Tsui will showcase a series of summer Cantonese delicacies prepared with seasonal ingredients to please your palate.
To stimulate your appetite in the mid-summer, Chef Lo recommends braised pigeon, pineapple and young ginger, in which the juicy pineapple and young ginger are braised with pigeon for three hours, creating a truly alluring taste.Diners may also sample braised winter melon with crab claw; where the sweet, delicate flavour of winter melons fully infuses with the crab claw to take your senses on an irresistible joyride.
Don't miss out on the other culinary delights with various kinds of seasonal elements such as roasted pork rolls with river eel and dried apricot, which are prepared in a bite size with sweet apricot and eel meat wrapped in a perfectly roasted thin layer of pork. Alternatively, indulge in a light and refreshing seafood dish with the enticing aroma of flowers, namely stir-fried scallops with night-fragrant flower, longan and lily bulbs for an authentic gourmet experience.
To surprise your taste buds, Chef Lo is also preparing a series of dishes including deep-fried crab filled lychee, as well as pan-fried shrimp mousse filled with squash, which perfectly showcase chef's ability to create an amazing culinary experience that is refreshing and yet intensely satisfying.